Welcome to the
William G. Enloe High School
Class of 1965 Website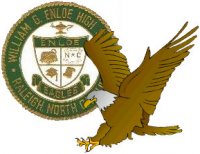 Final Plans for our 55th Class Reunion
Are Available Now
Go to 'What's New' Above
to Get the Details
See You at the Reunion!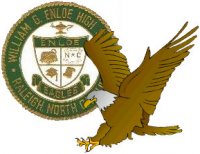 The Enloe High School community has banded together to help a teacher facing a long road to recovery after brain surgery.
Cristina Vazquez suffered a brain hemorrhage after school on Dec. 4.
"She had been having a really terrible headache during the day," said Trudy Price-O'Neil, who had mentored Vazquez during her required student teaching before the 23-year-old started full-time as an English teacher at Enloe High last summer.
"She had made it through her classes. It was right at the end of the day, and she went into the teachers lounge, and that's where she collapsed," Price-O'Neil said.
Vazquez was rushed to Duke University Hospital, where she underwent nine hours of brain surgery to repair an abnormal tangle of blood vessels, known as arteriovenous malformation, that can rupture without warning.
A month later, Vazquez is finally out of the hospital, but she has a long recovery ahead of her.
"To see her go through this has really been heart-wrenching for all of us," Price-O'Neil said. "Her short term memory is still in recovery. They don't really know what the long-term effects are going to be at this point."
Emily Stout, a social studies teacher who team-teaches with Vazquez, said their students have been sending cards, letters, gifts, care packages, playlists, even a hand-sewn doll – anything they can do to show their love and support to her.
"It's so hard when you're that young to hear that something so serious has happened to this person that you see every day, but they instantly were like, 'What can we do?'" Stout said. "They have done so much, and they have helped me through this in more ways than they know – and they've also helped Tina through it."
Stout said Vazquez tells her all the time how much she misses teaching and her students and how grateful and touched her family is by the outpouring of support.
A fundraiser on Facebook has already raised more than $20,000 toward her medical bills.
"We've all been blown away by the Facebook campaign to raise funds. That has meant so much to the family as those medical bills start coming in," Price-O'Neil said. "She's going ot need a lot of therapy, a lot of help, and she is so passionate about teaching and about making a difference."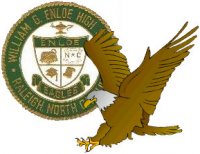 For 50th reunion pictures, go to '50th Reunion Photos' and 'Photo Gallery' on left menu. Photos from our 70th Birthday Bash are in the 'Photo Gallery,' as well.
ANNOUNCEMENTS
Kahdy Scholarship Gifts: The lists of donors have been updated and are accurate through March 2018. To visit the lists, go to 'Kahdy Scholarship Program' on the left menu and then click on each of the three links to access the lists of names for each category.
How Can I Contact a Classmate?
If you want to contact a classmate, go to 'Classmate Profiles' on the menu above. Find the classmate's name and click on it. At the bottom of that profile is a choice of 'Send a Private Message' or 'Leave a Comment.' If you choose 'send a private message,' no one else sees it!
Enloe Alumni Association: Kaye Lloyd Gattis has suggested we look for the 'Enloe Alumni Association' website on Facebook and that each of us consider joining. She reports that the current principal is 'working hard' to build it.
Looking Back as We Move Forward
As we as a class move forward in time and in age, it seems a good time to look back at years long past. So, take a few minutes, click on 'Hugh Morson' on the left menu, and reminisce about our years there and read a bit of the school's history.
From Mr. Kahdy
"It was an honor and great privilege to attend your reunion. Your committee did a wonderful job. Thank you, thank you, and best wishes always. George K." At the reunion, Mr. Kahdy was presented with a framed pen and ink drawing of EHS done by class member Linda Poole Fitz-Simons. The mat surrounding the picture was signed by all classmates in attendance.
Cumulative Number of Website Visits
58,479